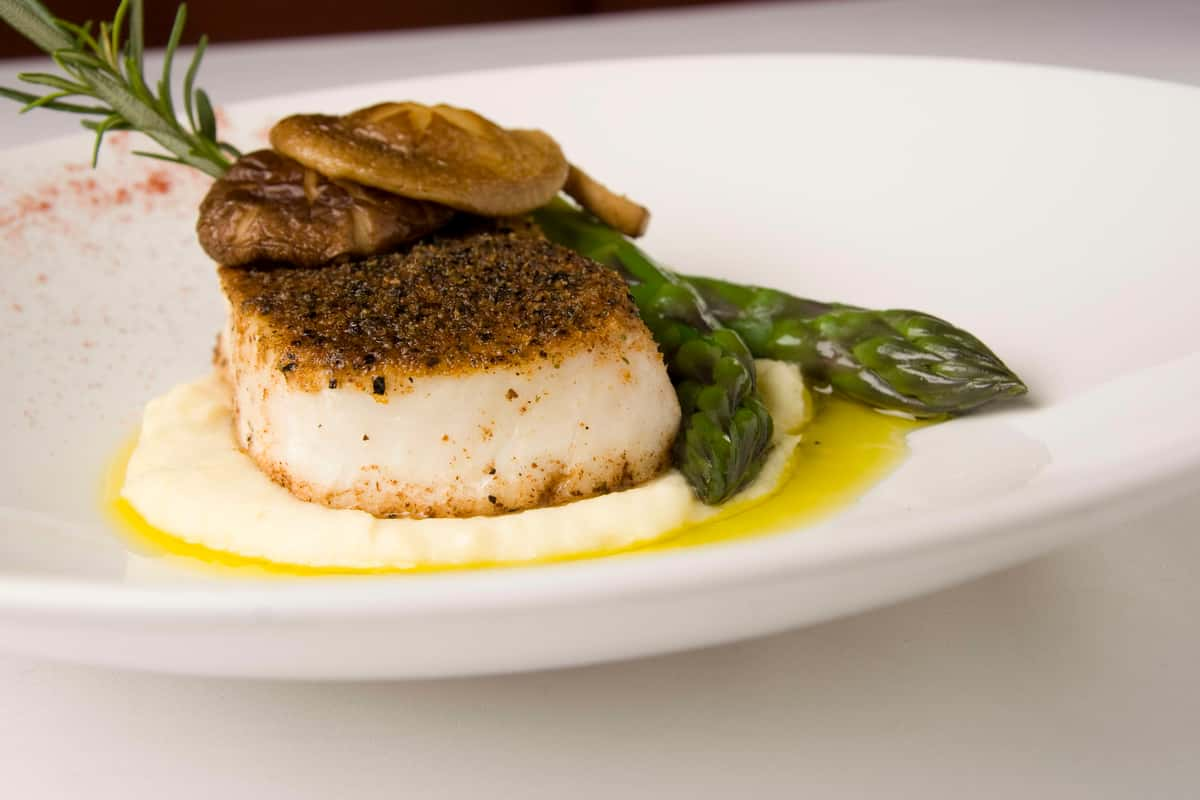 Bayside Restaurant
Come & Experience Dining as Art
Discover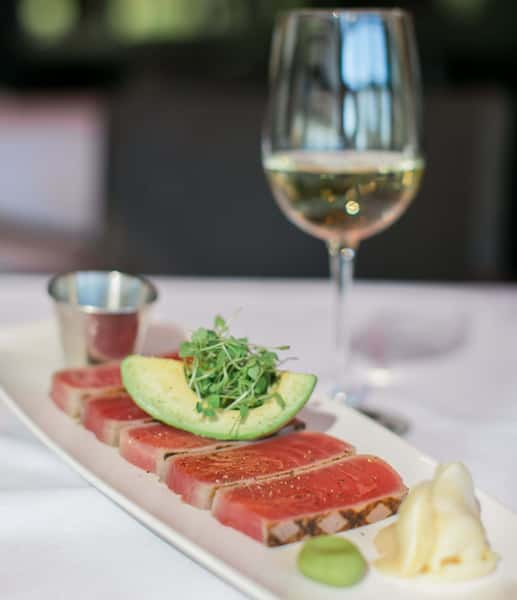 Elegant Dining
New American cuisine comes to life in this custom-designed location overlooking the harbor in Newport Beach, California. Our chef brings culinary drama to his inventive dishes for lunch, dinner and the enormously popular Champagne Sunday Brunch. Lunch, dinner or brunch dining may all be enjoyed al fresco on our wrap-around patio, made comfortable with built-in heaters and sun drapes.

Bayside also hosts a rotating modern art exhibit, featuring carefully selected works that enhance the ambiance, and are available for purchase and further, nightly live entertainment enriches the lavish surroundings with soulful jazz.

Lastly, Bayside provides an elegant venue for many special occasions.
Art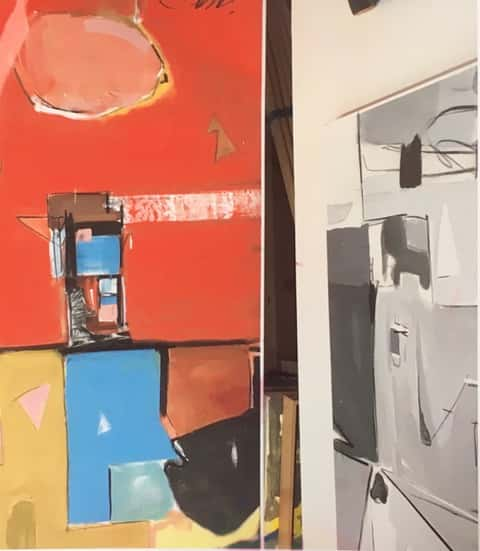 at Bayside
Russell Jacques, In His Own Words:

"When I paint I'm actually having a conversation with myself, not using words but using colors and shapes. The outcome can at times be a rather complex dialogue or, at other times a few simple sentences. Either way, the purpose is not necessarily intended to represent or reproduce objects from nature but rather outward expressions of my thoughts and emotions at the time. The act of painting is quite private and personal for me. . . it keeps my alter ego busy and myself out of trouble."

"There is, for me, a whole fascinating world that exists beyond realism. What captures my attention are the intangibles in life. Things you can't see but certainly can feel: elegance, angst, integrity, sincerity, fear, happiness. Putting a face on any of these is quite exciting and challenging to me."

Jacques is a native New Englander. He received his BFA from Boston University and completed postgraduate studies at Westfield State College for Massachusetts's teacher certification. After spending sixteen years in the public school system, he launched his full-time career as a sculptor and painter. He has exhibited at the National Academy of Design, Allied Artists of America, and the Audubon Society in New York City. His many credits include the Whitney Museum of American Art, The National Gallery of Nova Scotia, The National Ballet of Canada, and the Boston Ballet Company.

Russell's sculpture and paintings can be found in prominent museums, corporate and public art collections throughout the United States, Canada, New Zealand, Mexico, Holland, England, and Nova Scotia. Now, you can enjoy his most recent works here at Bayside in Newport Beach, an exhibit curated by art consultant Antoinette Sullivan.

www.russelljacques.com
Music At Bayside
Monday through Sunday, the elegant atmosphere at Bayside Restaurant is infused with live entertainment. Our live entertainment will complete your experience as you listen to everything from Latin Jazz to R&B to classics to contemporary cover tunes.
Bar & Lounge
One of Newport Beach's favorite gathering places for a variety of reasons!
Patio Dining
The Patio offers the best in harbor-side dining, with its built-in heaters and sun drapes.
Live Music
Each evening, the atmosphere at Bayside is infused with a variety of live entertainment.
Private Dining
Planning an event? Our experienced staff will guide you throughout the planning process.
Visit Us
Bayside
900 Bayside Drive
Newport Beach, CA 92660

Hours
Monday - Thursday:
4:30 pm - 9:30 pm
Friday - Saturday:
4:30 pm - 10:30 pm
Sunday:
11:00 am - 3:30 pm