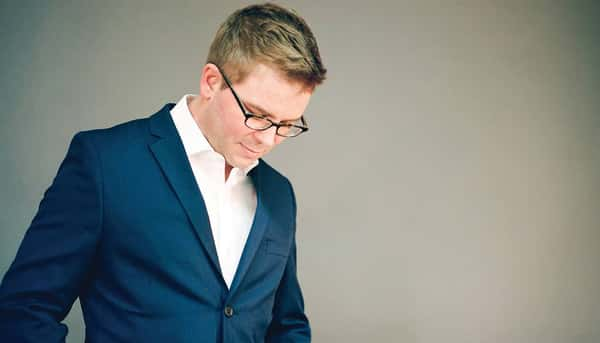 JOHN PROULX QUARTET
JOHN PROULX QUARTET featuring trumpeter CARL SAUNDERS
John began his formal musical education at the age of 3 in Grand Rapids, MI on Suzuki violin, but quickly switched to classical piano lessons. His late grandfather, Clyde Proulx, was a jazz guitarist who introduced him to the world of jazz. Hooked on the freedom of improvisation, his education took him to Chicago to study at Roosevelt University's Chicago School of Performing Arts where he received his Bachelors of Music in 1999. In 2001, John moved to Los Angeles to further his musical pursuits. He emerged as a young talent on the Los Angeles jazz scene and loved the wide-range of opportunities the city had to offer. John also spent four months in 2009 at the prestigious Feinstein's at the Loews Regency hotel in New York City playing a nightly solo piano/vocal engagement. John Proulx is also a Grammy-winning composer.

CARL SAUNDERS- From Indianapolis, Indiana, Carl's first five years were mostly spent on the road. His uncle, trumpeter-bandleader Bobby Sherwood, was riding high with the popular Sherwood Orchestra, and Carl's mother, Gail (Bobby's sister), sang for that band and Stan Kenton's, among others. When Carl was 5, he and his mother settled in Los Angeles, living with Carl's aunt Caroline and her husband, tenor-saxophonist Dave Pell. At age 18, Carl joined and traveled extensively with the Stan Kenton Band. He moved to Las Vegas and spent 20 years playing with countless show bands and singers, including Ella Fitzgerald, Tony Bennett, and Frank Sinatra. Since moving back to L.A. in 1984, Carl has played in the bands of Bill Holman, Bob Florence, and Gerald Wilson, as well as Med Flory's Supersax and the Phil Norman Tentet. In addition, he is often heard at the head of his own big band, sextet, and quartet

Also featured in John's stellar quartet will be Alex Frank on bass, Dean Koba on drums.
Learn More