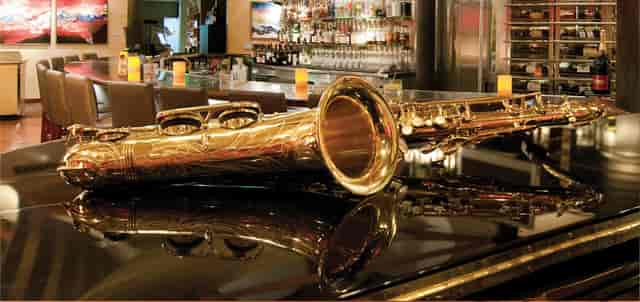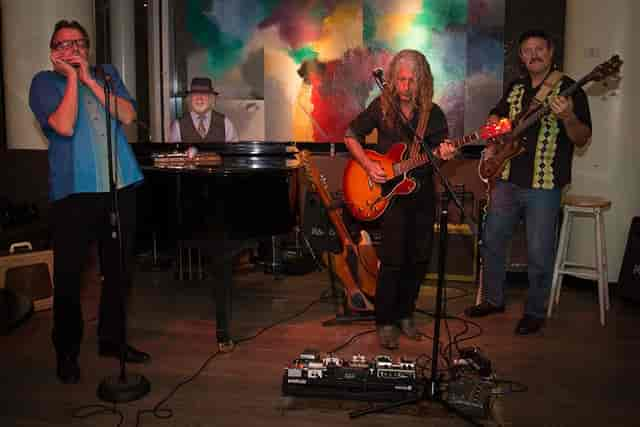 Live Entertainment
Experience
The Barclay Jazz Lunch
Experience Bayside's 'dining as art' outside on the patio and listen to great jazz artists.

Book reservations at www.thebarclay.org
949.854.4646
Live Music
Happenings
The elegant atmosphere at Bayside Restaurant is infused with live entertainment. Our live entertainment will complete your experience as you listen to everything from Latin Jazz to R&B to classics to contemporary cover tunes.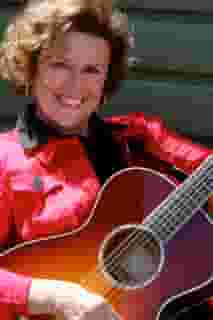 Jo Anne Kurman
Sundays & Mondays 6 pm – 10 pm

Jo Anne has been the opening act as a singer/guitarist for such illustrious stars as stars as Lee Greenwood, Billy Preston and Hoyt Axton. Her low-honeyed alto voice has garnered her several awards, including a Silver Mike Award for Best Radio Commercial and Nashville's Music Row Magazine Discovery Award for her performance.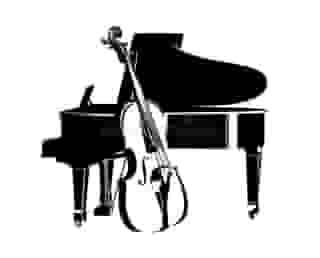 Tracy & David Piano & Bass Duo
Tuesdays & Wednesdays from 6 pm to 10 pm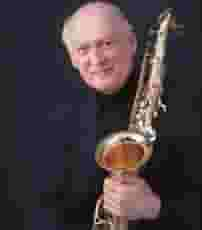 Irvine Barclay Theater Jazz Band featuring Ron Kobayashi with Jerry Mandel on Saxophone, Craig Springer on Saxophone and Sam Montooth on Bass and Vocals
Thursdays from 6 pm to 10 pm

As a tenor saxophonist Mandel has performed with numerous groups in southern California at such venues as the Orange County Performing Arts Center, The Laguna Pageant of the Masters, Laguna beach live and the Granada Theater in Santa Barbara. Mandel has appeared twice with the Lenore Raphael Trio in New York City. Mandel is a former President of the Segerstrom Center for the Arts and current President of the Irvine Barclay Theater and has served as a member of the National Advisory Board for Jazz at Lincoln Center.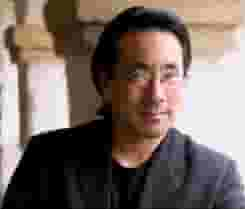 Ron and Vocalist
Fridays from 6 pm to 10 pm

Pianist and composer Ron Kobayashi has performed with a variety of musical artists including Mel Torme, Peter Frampton, Kenny Burrell, Tom Scott, Margaret Whiting, Peter White among others. In 1992 Ron performed for President Bill Clinton. Ron has made numerous television appearances including on The Johnny Yune Show, The Jerry Lewis Telethon and The CBS Evening News with Dan Rather.

Ron's Trio (with Baba Elefante on bass and Steve Dixon on drums) has been together for more than 20 years playing festivals and clubs throughout California, Florida, Arizona and Nevada. They have recorded five CDs and one DVD to date. The Trio was voted "Best Jazz" in Orange County, CA by readers of the OC Weekly in 1996 and was nominated for "Best Jazz Group" in Orange County in 2012 at the Orange County Music Awards. In 2005 Ron was awarded "Role Model and Inspiration for Asian Americans in the Field of Music" by the Orange County Asian Business Association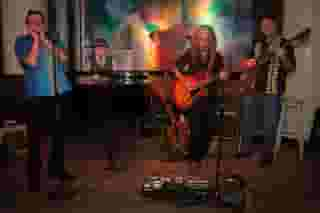 Tracy and the Blues Makers
Saturdays from 6 pm to 10 pm.

Almost six decades in music has brought me to this point. Having fun and playing blues at this beautiful place. From my first recordings to playing live I've always looked forward to what's next. The groups we've put together for these blues nights are all slightly different. Rooted in American blues "the only kind" from Delta to Kansas City to Chicago blues and New Orleans, it don't matter! To keep our sound true to the blues it's based on the blues. Hats off to Bistango and Bayside Restaurant for making this happen and all the players for everything.

– Tracy and the blues makers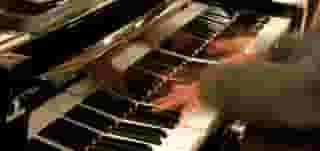 Rotating Piano Bar Artists
Fridays and Saturdays from 7 pm to 11 pm inside Bayside's Piano Lounge
Dylan Wager
Sunday Brunch from 11:30 am to 3:30 pm

Dylan is a songwriter, guitar player, singer, and recording artist. His acoustic and pop rock style is influenced by artists such as John Mayer, The 1975, Cory Wong, Lawrence, and Boy Pablo. His lyrical and musical style blend a young man's angst with mature songwriting. Dylan's catchy melodies are supported by his dynamic vocal style. His songs range from a chill and easygoing feel to high-spirited and driving beats. 

Dylan is an engaging performer whether he's with his backing band behind him, or with just a microphone and guitar. His rhythm and lead guitar work on stage presents him as a musician who stands with the most capable of players, and his impressive vocal work shows he is just as proficient on stage as he is in the studio. 

Growing up in a musical family, Dylan took interest in singing and playing guitar at a young age. As he grew, he jammed with friends and family, played in numerous bands, and performed frequently. In March of 2018, Dylan wrote, recorded, and released his first song, "Shades of Me", which can be found on his brand new 2019 Album, Say It.