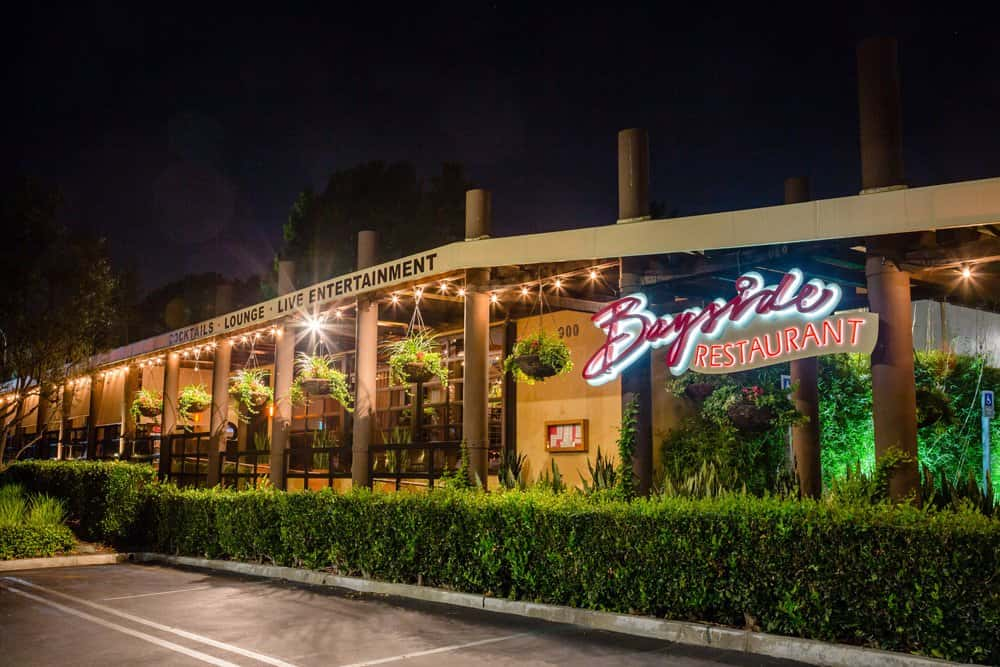 Sunset Jazz
at Bayside
For more information contact: FOR IMMEDIATE RELEASE Tickets/Info: 949.759.5003
John McClure
Phone/fax: 714.319.7608 714.731.2155
westcoastjazzparty@att.net
Sunset Jazz at Bayside
-Supper Club Edition-
Supper Club Edition of Jazz, Cabaret & Dining
Fall/Winter Tuesday Nights: Nov. 2, 16 and Dec. 7, 14 2021 NEWPORT BEACH, CALIF. The producers of the very successful Sunset Jazz at Newport summer series, Joe Rothman and John McClure are continuing to present their special nights of dining & music featuring some of today's most popular jazz & cabaret artists, all taking place in Bayside Restaurant's tent pavilion. Advance reservations are required. Doors will open at 5 pm and the music from 6:00 to 8:30 pm. Bayside Restaurant is located at 900 Bayside Drive, Newport Beach, CA 92660

Tuesday, Nov. 2, 2021
ROBERTA GAMBARINI QUARTET
Featuring Alex Brown (piano), Chuck Berghofer (bass), Joe LaBarbera (drums) "Gambarini is a true successor to Ella, Sarah and Carmen" (Boston Globe)

Tuesday, Nov. 16, 2021
BRIA SKONBERG QUINTET
Featuring NYC trumpeter & vocalist Bria Skonberg, Rickey Woodard (tenor), Jim Cox (piano), Mike Gurrola (bass), Roy McCurdy (drums)
"…poised to be one of the most versatile and imposing musicians of her generation." (Wall Street Journal) "A millennial shaking up the jazz world" (Vanity Fair)

Tuesday, Dec.7, 2021
CAROL WELSMAN QUARTET
Featuring Dave Tull (drums/vocals), Hussain Jiffry (bass), Mitchell Long (guitar/vocals) – An Evening celebrating The Great American Songbook.
Sunset Jazz welcomes back the six-time JUNO Award-nominated jazz vocalist and pianist!

Tuesday, Dec. 14, 2021
JOHN PROULX QUARTET
Featuring Carl Saunders (trumpet), Alex Frank (bass), Dean Koba (drums) Grammy-winning composer and recording artist, Proulx will perform his tribute to Nat King Cole and Chet Baker, along with special guest- Carl Saunders-plus some great jazz Holiday tunes included.